eat-us.org
makes digital marketing simple for business owners across USA. Business information for companies, entrepreneurs, and customers. Find and connect with your ideal customer.
Why do you need to
create a company profile
? • Gives helpful descriptions of your products and services. • Shows your goals and where you've come from. • Helps with recruitment.
Search Eating, Drinking
Newly registered companies
Eating, Drinking articles
What Is Raw Honey, Exactly?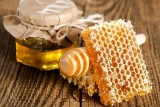 Honey is a near-perfect substance that requires no human intervention whatsoever, but somehow we've still managed to embellish it, complicate it, and create confusion about what exactly we're drizzling into our tea. This is not the bees' fault, of course, but the people who profit from misinformation about honey.Take, for example, the concept of "raw honey"... ↪ read more...
The Real Cost of Costco's Giant Rotisserie Chickens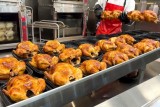 Costco's beefy rotisserie chickens are the stuff of legend. They're the pro wrestlers of the rotisserie chicken community, with crispy, golden skin and a sizable girth. They're big boys. But now a lawsuit claims Costco is violating several animal welfare laws by raising chickens that grow "unnaturally" fast.Why animal rights activists are suing Costco.The... ↪ read more...
What Pre-Cut Produce Is The Biggest Time Saver And Actually Worth The Price?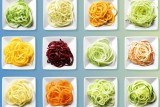 Grocers know that every advantage counts when you have a limited amount of time to get dinner on the table, which is why we're seeing more and more pre-washed and pre-cut foods in the produce aisle—but these shortcuts don't come cheap. The question is: Which ones are worth it?Chatelaine scoured the stores for fruit and veggies that come in a variety of... ↪ read more...
All articles
Eating, Drinking